What is Tennis Club Insurance?
Protectivity, our sister brand, offers a comprehensive policy which provides a range of benefits in the cover it provides. The policy provides Public Liability cover, Professional Indemnity and Personal Accident cover. Additionally if you have employees, Employee Liability can be added and if required, Directors and Officers Liability can also be added. If your club has sports equipment, cover against Damage, Loss or Theft can be added to your policy. Protectivity's Tennis Club Insurance can be tailored to each individual club to meet each clubs requirements. 
Get an instant quote for Tennis Club Insurance
Join thousands of sports enthusiasts who choose Protectivity every year. 
Or call Protectivity on 01494 887909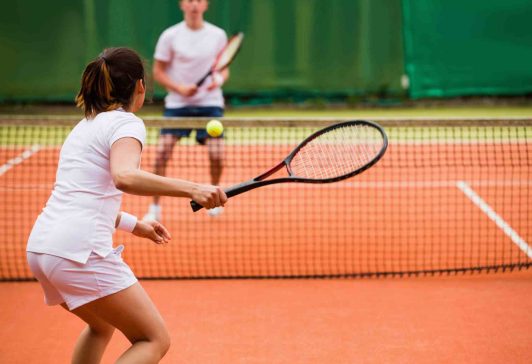 How is Tennis Club Insurance different?
Our sister brand Protectivity understands that finding a competitive and flexible insurance policy for your club can be challenging however, it is becoming increasingly more important to have a policy in place for your club. In addition to the standard benefits, Protectivity's policy also offers the option of adding Club House cover, which would offer protection from the costs relating to material damage to your buildings and it's contents.
Get an instant quote and buy online now!