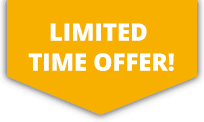 10% OFF ALL Sports Travel INSURANCE In JANUARY!
GET A QUICK QUOTE
Our sports accident insurance is designed for playing tchoukball in the UK.  This policy will cover participants should they sustain an accident or injury whilst taking part in sport.  Policy benefits include personal liability, broken bone cover, personal accident cover and income protection.
---
GET A QUICK QUOTE
For individuals travelling abroad to play tchoukball, our sports travel insurance offers benefits that include £10 million medical cover, personal liability, baggage and personal effects protection and delayed travel cover.
---
GET A QUICK QUOTE
Planning on playing tchoukball abroad but your insurance won't cover it? Our Activity Top Up policy is designed for customers with existing travel insurance, who require additional cover for sport.  This policy will add cover onto your travel insurance from another provider, giving you comprehensive protection.
---
Tchoukball Insurance
What is Tchoukball? Tchoukball is an indoor team sport that involves throwing a ball against a rebound frame; you score points by getting the ball to bounce into the D. It combines elements of squash, handball and volleyball. The sport was developed in the 1970's by Hermann Brandt. Brandt was a Swiss biologist who had become increasingly concerned about the number of serious injuries that high level sportspeople were receiving from sports that were prone to aggression and physical contact.