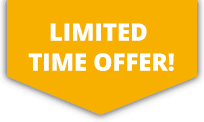 10% OFF ALL Sports Travel INSURANCE In JANUARY!
GET A QUICK QUOTE
Our Sports Accident Insurance policy is ideal for people taking part in tap dancing in the UK.
Costs such as physiotherapy and consultants fees are also covered within this tap dancing insurance policy as well as cover for any permanent disablement that may occur.
Income protection is available to cover any loss of earnings that are the result of an injury suffered while dancing, while all policies include public liability cover.
Our tap dancing insurance policies are suitable for amateur dancers, including those taking part in competitions.
---
GET A QUICK QUOTE
Our Sports Travel Insurance policy is aimed at those travelling overseas to tap dance.
This tap dancing insurance policy covers dancers for emergency medical treatment and personal liability should claims be brought against you for injury or damage caused to a third party or their property.
The policy also includes protection against lost baggage, cancellation and travel delay.
GET A QUICK QUOTE
If you already have general travel insurance but are heading overseas to tap dance, our Activity TopUp policy is the one for you.
This add-on provides tap dancing insurance that covers you for medical expenses or repatriation that you may require while abroad.
Activity TopUp also covers personal liability claims brought against you as well as the legal costs that could ensue.
Tap Dancing Insurance
Injuries that can plague tap dancers are most commonly confined to the legs and feet. Damaged tendons and shin splints are among some of the potential ailments that could inflict dancers.
Taking out tap dancing insurance means that should you suffer injury, serious or minor, you would be covered for the some of the physiotherapy or consultancy costs.
You are also protected for any personal liability claims that might arise should you injure a third party or damage their property.