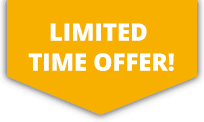 10% OFF ALL Sports Travel INSURANCE In JANUARY!
GET A QUICK QUOTE
Our Sports Accident Insurance covers tamburello players when they are taking part in the sport in the UK.
The all-round nature of our tamburello insurance includes cover for personal accident, personal liability – should a player injure or damage the property of a third party, and the option to include income protection.
Amateur players are covered with this policy even when taking part in competitive events.
GET A QUICK QUOTE
Individuals travelling abroad to play tamburello should take out our Sports Travel Insurance.
Our policy includes all the things general travel insurance does, such as loss of baggage and cancellation cover as well as extras tailored to sportspeople.
Cover for medical expenses, and potential emergency repatriation, as well as the opportunity to insure your sports equipment are included for those travelling abroad to play tamburello, including those taking part in competitive tournaments.
---
GET A QUICK QUOTE
If you already have general travel insurance, through your bank for example, our Activity TopUp policy is the perfect addition to cover you for your sporting activity abroad.
Our tamburello insurance policy includes cover for medical expenses, emergency repatriation and the opportunity to insure any sports equipment taken abroad.
Tamburello Insurance
Tamburello is a fast-paced sport similar to tennis except there is no net on the court and instead of a racket, players use a tambourine or 'bat'.
The most likely injuries for players of tamburello are generally muscle strains and tears due to the action-packed nature of the sport.
Our tamburello insurance can cover amateur players taking part in the sport both in the UK (with our Sports Accident Insurance) and overseas including during competitions (our Sports Travel Insurance policy).