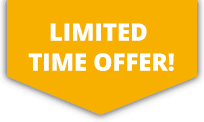 10% OFF ALL Sports Travel INSURANCE In JANUARY!
GET A QUICK QUOTE
Our sports accident insurance is designed for playing stoolball in the UK.  This policy will cover participants should they sustain an accident or injury whilst playing stoolball.  Policy benefits include personal liability, broken bone cover, personal accident cover and income protection.
---
Stoolball Insurance
Stoolball has been around for over 500 years, it is considered to be an ancestor of cricket. Unlike with cricket the wickets are in the air, instead of 3 pieces of wood comprising the wickets it is a board of wood that is tied to the front of a long stake sticking out from the ground. The ball is also only bowled underarm.
Teams are made up of either women only or mixed gender. There are no male only teams. In terms of scoring it is the same as cricket.