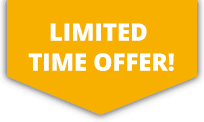 10% OFF ALL Sports Travel INSURANCE In JANUARY!
GET A QUICK QUOTE
Our sports accident insurance is designed for playing squash in the UK.  This policy will cover participants should they sustain an accident or injury whilst playing Squash.  Policy benefits include personal liability, broken bone cover, personal accident cover and income protection.
---
GET A QUICK QUOTE
For individuals travelling abroad to play squash, our sports travel insurance offers benefits that include £10 million medical cover, personal liability, baggage and personal effects protection and delayed travel cover.
---
Squash Insurance
Squash is a racquet sport that was first played in 1830 at Harrow. Unlike most racquet sports there is no net and the court is made up of 4 walls. Squash can be played as singles and as doubles, in doubles matches the court is slightly wider than with singles to accommodate the extra players.
As yet squash is not an Olympic sport but has been a feature of the Commonwealth Games and Asian Games since 1998. Squash was chosen as the number one healthiest sport to play by Forbes in 2003.