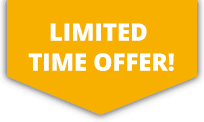 10% OFF ALL Sports Travel INSURANCE In JANUARY!
Sports Equipment Insurance
We'll cover your bike, kite surfing kit, skis, kayaks or any other specialist sports equipment whilst your aboard. Due to popular demand we've introduced far higher benefit levels into our sports travel insurance, you can now insure up to £5,600 worth of kit when you go away.
Get a Quote
How It Works:
We'll cover your sports equipment or that which is hired to you during your trip.
We'll pay for:
The cost of hiring replacement equipment
Or
The intrinsic value of the lost or damaged sports equipment
Or
The cost of repair of your sports equipment
You will be responsible for the first 10% of each claim. This will be calculated from the total amount to be claimed prior to the application of the excess.
Bike Value Sold Secure Rating
£0 – £500 Bronze
£501 – £1,500 Silver
£1,501 – £5,600 Gold
When it's covered
Your sports equipment will be covered whilst on a trip insured under this travel insurance policy. For Single Trip policy holders, your equipment will be covered from the start of your insured trip until the date of return. For Annual policies, equipment is NOT covered between trips.
What we cover
Your Equipment will be covered against:
Theft or attempted theft — provided the Sports Equipment is securely looked in a building or a facility specifically for equipment storage or locked using a specialised locking mechanism. In the case of bikes we expect any bike left unattended and not in a locked building or equipment storage facility to be secured by a lock with the appropriate Sold Secure Rating:
Damage — excluding wear and tear and gradual deterioration, this includes damage (not theft or loss) whilst in the hands of the airlines or other carrier provided the sports equipment is securely packaged with a receipt from the airline/carrier and in the event of a claim you have obtained a carriers report or property irregularity report (see the policy wording) section 13 for terms and conditions). Any damaged item must be kept for our inspection, photographic evidence must also be taken.
What we expect
You should exercise reasonable care in the supervision of your sports equipment.
In the event of loss or theft or attempted theft you must report this to the police immediately (no later than 48hrs after discovery) and you must obtain a written policy report.
You must make every effort to recover lost or stolen Sports Equipment.