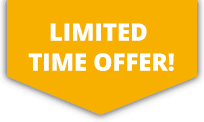 10% OFF ALL Sports Travel INSURANCE In JANUARY!
GET A SOFTBALL INSURANCE QUOTE
Our sports accident insurance is designed for playing softball in the UK.  This policy will cover participants should they sustain an accident or injury whilst playing softball.  Policy benefits include personal liability, broken bone cover, personal accident cover and income protection.
---
GET A QUICK QUOTE
For individuals travelling abroad to play softball, our sports travel insurance offers benefits that include £10 million medical cover, personal liability, baggage and personal effects protection and delayed travel cover.
---
Softball Insurance
Softball is a bat-and-ball game that is a variant of baseball but is played with bigger balls on a smaller field. The rules vary quite a bit from the rules of baseball. The ball is pitched underarm in softball whereas in baseball it is pitched overarm and that there are less innings than in baseball. Despite its misleading name the ball used is not very soft.