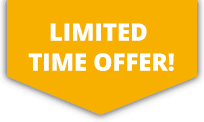 10% OFF ALL Sports Travel INSURANCE In JANUARY!
GET A QUICK QUOTE
Our sports accident insurance is designed for doing slacklining in the UK.  This policy will cover participants should they sustain an accident or injury whilst taking part in sport.  Policy benefits include personal liability, broken bone cover, personal accident cover and income protection.
---
GET A QUICK QUOTE
For individuals travelling abroad to do slacklining, our sports travel insurance offers benefits that include £10 million medical cover, personal liability, baggage and personal effects protection and delayed travel cover.
---
GET A QUICK QUOTE
Wanting to do slacklining abroad but your insurance won't cover it? Our Activity Top Up policy is designed for customers with existing travel insurance, who require additional cover for sport.  This policy will add cover onto your travel insurance from another provider, giving you comprehensive protection.
---
Slacklining Insurance
What is Slacklining? Slacklining is much like walking the tightrope except that the rope is not held rigidly taut. The rope has some tension so that it can be walked along however due to the rope not being held entirely taut it bounces and moves from side to side making the walking extremely difficult. Due to its simplicity, versatility and its ability to be practiced in a number of environments it has become increasingly popular. A nickname for those who do slacklining is 'Slackers'.
We provide cover for slacklining at 1m off the ground without a harness and 5m off the ground with a harness.