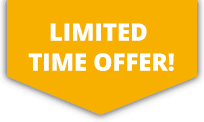 10% OFF ALL Sports Travel INSURANCE In JANUARY!
GET A QUICK QUOTE
Our Sports Travel Insurance is specially designed for trips abroad involving sport.  This policy includes benefits such as £10 million medical cover & repatriation, baggage & personal effects protection, personal liability and delayed travel cover.
---
GET A QUICK QUOTE
If you already have travel insurance but require additional cover for sand yachting, our top up policy is perfect for you.  This adds cover for sand yachting onto your existing insurance, giving you all round protection at great value.
---
GET A QUICK QUOTE
Our Personal Accident policy covers UK residents taking part in sand yachting in their home country.  This cover includes benefits such as income protection, personal accident cover and personal liability.
---
Sand Yachting Insurance
Sand yachting, also known as land yachting, land sailing and blow karting is fairly new as a sport but is a concept that has been around for hundreds of years, to transport people and goods across flat land masses.
Sand yachters sit in three-wheeled buggies with a sail attached, using their feet to steer the front wheel and direct their course. Open spaces such as beaches and flat lands are perfect for sand yachting as there is usually lots of wind and level terrain.
Each year we insure thousands of customers to do the sports they love. We can provide cover for sand yachting in the UK and as part of travel abroad. All of our policies will cover sand yachting for leisure and in competition.