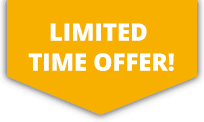 10% OFF ALL Sports Travel INSURANCE In JANUARY!
GET A QUICK QUOTE
Our Sports Accident Insurance is designed for roller skating in the UK.  This policy will cover participants should they sustain an accident or injury whilst roller skating. Policy benefits include personal liability, broken bone cover, personal accident cover and income protection.
---
GET A QUICK QUOTE
For individuals travelling abroad to do roller skating, our Sports Travel Insurance offers benefits that include £10 million medical cover, personal liability, baggage and personal effects protection and delayed travel cover.
---
GET A QUICK QUOTE
Most travel insurance packages don't include cover for sport. If you already have travel insurance but it doesn't cover you for roller skating, then our activity top up policy is perfect for you. Activity TopUp adds roller skating protection to your existing insurance, giving you benefits such as medical cover and personal liability at great value for money.
---
Roller Skating Insurance
Roller Skating is travelling on surfaces with roller skates. It can be used as a form of transportation, it is a recreational activity as well as a sport. There are 3 basic variations of skates; Quad, Inline and Blade. The first recorded use of roller skates was in 1743, although it wasn't until 1857 that the first skating rinks were opened.
More recently roller skating has become increasingly popular, with the technological improvements made to roller skates it has paved the way for trick skating, artistic roller skating and roller skating disco. Roller Skating can be done by people of all ages and with the right protection can be a very safe and enjoyable sport.