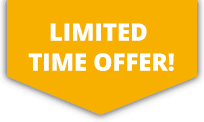 10% OFF ALL Sports Travel INSURANCE In JANUARY!
GET A QUICK QUOTE
Our Sports Accident Insurance is designed for playing roller hockey in the UK.  This policy will cover participants should they sustain an accident or injury whilst playing roller hockey. Policy benefits include personal liability, broken bone cover, personal accident cover and income protection.
---
GET A QUICK QUOTE
For individuals travelling abroad to play roller hockey, our Sports Travel Insurance offers benefits that include £10 million medical cover, personal liability, baggage and personal effects protection and delayed travel cover.
---
Roller Hockey Insurance
Roller Hockey is a type of hockey that is played on roller skates. There are two variations of roller hockey; quad and inline. Although they have different rules and equipment they both share the name of roller hockey.
Quad roller hockey is played with quad skates. Quad skates have greater manoeuvrability so the games tend to involve lots of fancy footwork. In this aspect the game is similar to basketball.
Inline roller hockey is played with inline skates; these skates are faster than quad skates so typically games have a lot of fast racing back and forth. This version of roller hockey is more similar to ice hockey.
In terms of the equipment used the hockey sticks are different between the two versions, quad hockey sticks bear more of resemblance to bandy whilst inline hockey sticks are ice hockey sticks.
At SportsCover Direct we provide roller hockey insurance to UK residents who want to do the sport in their country of residence or abroad.