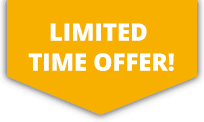 10% OFF ALL Sports Travel INSURANCE In JANUARY!
GET A QUICK QUOTE
Our Sports Accident Insurance is designed for playing quidditch in the UK. This policy will cover players should they sustain an accident or injury whilst taking part in sport.  Policy benefits include personal liability, personal accident cover and income protection.
---
GET A QUICK QUOTE
For individuals travelling abroad to play quidditch, our Sports Travel Insurance offers benefits including £10 million medical cover, personal liability, baggage and personal effects protection and delayed travel cover.
---
GET A QUICK QUOTE
Wanting to play quidditch abroad but your insurance won't cover it? Our Activity TopUp policy is designed for customers with existing travel insurance, who require additional cover for sport.  This policy will add cover for quidditch onto your travel insurance from another provider, giving you comprehensive protection.
---
Quidditch Insurance
Inspired by the fictional sport in the Harry Potter book series, the Muggle form of the sport has become increasingly popular around the world.
The game involves two teams of 7 players mounted on Broomsticks trying to get a ball known as the Quaffle into one of three of the opposing hoops. Each successful score gets the team 10 points.
The ultimate goal is to have more points than the other team by the time the Snitch is caught.