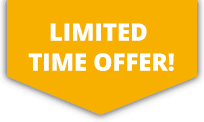 10% OFF ALL Sports Travel INSURANCE In JANUARY!
GET A QUICK QUOTE
This policy is designed to cover UK residents going potholing in their country of residence.  Policy benefits include income protection, personal accident cover and personal liability.  This insurance is available for specific days or as annual cover.
---
GET A QUICK QUOTE
For potholing trips as part of travel abroad, our Sports Travel Insurance includes benefits such as £10 million medical expenses and repatriation, personal accident cover, personal liability, baggage and personal effects protection and delayed travel cover.
---
GET A QUICK QUOTE
If you have an existing travel insurance policy but require cover for potholing, our Top Up cover is perfect for you.  This will add potholing insurance onto your original travel policy, giving you all the protection you need.
---
Potholing Insurance
Potholing is the exploration of cave systems – typically vertical caverns – although the terms potholing and caving are often used interchangeably.  There are extensive cave systems in various locations around Britain, and trips abroad are also popular with caving clubs and associations who take the opportunity to explore new locations.
Whether you require insurance for potholing in the UK, or wish to go potholing on a trip abroad, our insurance can cover you.