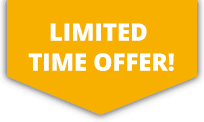 10% OFF ALL Sports Travel INSURANCE In JANUARY!
GET A QUICK QUOTE
Our Sports Accident Insurance is a policy that an increasing number of polo players use to gain personal accident and sports injury protection to insure against the financial effects of a sports injury sustained whilst horse riding in the UK. The scheme is an annual policy offering 24 hour worldwide sports accident cover whilst horse riding.
---
GET A QUICK QUOTE
Single trip or annual cover for UK residents for trips world-wide. Playing polo abroad should be fun, but accidents can and do happen. By purchasing our polo travel insurance for your trip, the most important issues can be taken care of such as medical expenses and repatriation.
---
GET A QUICK QUOTE
If you have an existing travel insurance with another insurer, but it does not include polo insurance, we can provide cover as a "TopUp". Activity TopUp allows you to cover just the days that you are participating in polo and not the duration of your trip.
---
Polo Insurance
SportsCover Direct specialises in insurance for active people. We have polo insurance policies that can cover players for both personal accident insurance and travel insurance if required.
For horse riding we exclude cover for personal liability as we would expect the owner of the horse to have separate cover for the horse which would cover for any damage or injuries that it caused.
Whilst no-one can prevent accidents from happening we all have it in our power to reduce the effects when they do.
At SportsCover Direct we provide polo insurance to UK residents