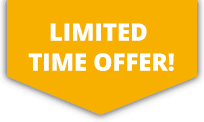 10% OFF ALL Sports Travel INSURANCE In JANUARY!
Personal Trainer Insurance
As a personal trainer dealing with members of the public on a daily basis, it's essential that you protect yourself against costly claims that may arise from third party personal injury, property loss or damage. In other words, claims from your clients or members of the public.
Providing tuition and advice is an important part of a personal trainer's job. It's important to have professional indemnity insurance as well as public liability insurance. Professional Indemnity will cover you for any advice or tuition you provide should that be brought into question following an injury sustained by a client – Make sure your personal trainer insurance includes both.
Whether you're working at a gym, out in the open or in clients homes, our personal trainer insurance policies are tailored to meet your individual circumstances.
For a no obligation quote on our Personal Trainer Insurance and to arrange instant cover, please click on the Get a Quote button below.