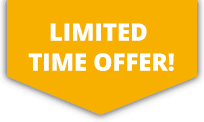 10% OFF ALL Sports Travel INSURANCE In JANUARY!
League Insurance
Running a sports league is an excellent way of bringing people together, enabling them to enjoy a sport in a competitive environment. However sports leagues involve a number of different people from the players and spectators to match officials, all of whom could potentially suffer an injury. Therefore it's important that as a league organiser you have adequate league insurance in place to protect yourself from claims against the following:-
Accidental injury to a third party, including spectators
Injuries to players participating in the league
Accidental damage to third party property
Damage to leased, hired or rented premises
For a no obligation quote on our League Insurance and to arrange instant cover, please click on the Get a Quote button.
Get A Quote