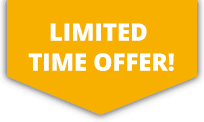 10% OFF ALL Sports Travel INSURANCE In JANUARY!
GET A QUICK QUOTE
Our Sports Accident Insurance is designed for doing kendo in the UK.  This policy will cover participants should they sustain an accident or injury whilst doing kendo. Policy benefits include personal liability, broken bone cover, personal accident cover and income protection.
---
GET A QUICK QUOTE
For individuals travelling abroad to do kendo, our Sports Travel Insurance offers benefits that include £10 million medical cover, personal liability, baggage and personal effects protection and delayed travel cover.
---
Kendo Insurance
Kendo is a Japanese martial art. Kendo means 'Way of the Sword'. Kendo uses bamboo swords and protective armour. In kendo the aim is to strike your opponent in certain areas to gain points. Competitions usually have 3 point matches and the first to 2 points is the winner.
The concept of kendo is to discipline the human character through the application of the principles of the katana (sword).
At SportsCover Direct we provide kendo Insurance to UK residents who want to take part in the sport in their country of residence or abroad.