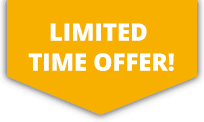 10% OFF ALL Sports Travel INSURANCE In JANUARY!
Gym & Health Club Insurance
Are you looking to cover a Gym or Health & Fitness club? If so it's imperative that you obtain suitable public liability insurance to protect you against 3rd party claims and if you own or lease a building you'll need to cover your premises and equipment. Read on to find out how we can help.
We have developed a Gym Insurance package tailored to meet the demands of the health and fitness industry. So whether you're a small independent, national chain or franchise we can cater to your requirements. Insurance for Gyms and Fitness Clubs is handled by our sister company, Protectivity.
Get A Quote Online
Alternatively, get a quote over the phone by calling us on: 01494 887905
Public, Products & Employers Liability
This insurance is arranged to give protection should a claim arise against the insured from a third party (such as a member of the public or those being lead or taught). The injured party, or where a claim for damage to property is alleged, the claimant, must be able to demonstrate that they have suffered a loss as a result of the insured's negligence.
It is important to remember that a claim can be brought against you even if there is little or no proof. In this instance we will provide you with cover in respect of defence costs to ensure that unsubstantiated claims are dealt with swiftly.
The cover applies to the activity of the business. This includes employees and volunteers provided Employers Liability has been obtained alongside this public liability.
Commercial Property
This insurance covers your premises against damage to the building from disasters such as fire and flood. It will also protect the contents within your premises against damage, destruction, loss or theft. A policy will pay the cost of repair if any of your business possessions are damaged, or pay for replacements if lost, destroyed or stolen.
Business Interruption
Provides the business with financial compensation following an insured loss under the Material Damage cover and is designed to help the business return to a normal trading position as quickly as possible.
Why Choose us?
Leisure Insurance Specialists
We've been providing insurance for the sports and leisure industry for over 25 years. Our experienced and knowledgeable team can help you build the policy that is right for you and your gym.
Excellent Claims Handling
With a large number of people using heavy equipment in most gyms, it is inevitable that accidents happen. That's why our expert team of claims handlers aim to deal with claims as efficiently as possible.
CrossFit® HQ Approved
We are one of the few insurance providers to be approved by CrossFit® HQ to offer cover for Affiliates in the UK. Our bespoke policies provide competitive cover for dozens of boxes.
Competitive Rates
We're pleased to be able to offer gyms and health and fitness clubs extremely competitive rates for Public Liability, Buildings and Contents Cover and more, without compromising on cover.