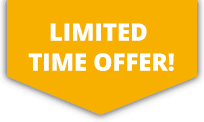 10% OFF ALL Sports Travel INSURANCE In JANUARY!
GET A QUICK QUOTE
Those that play football on a regular basis know that injury can occur at any moment, and when it does it can be hugely frustrating. Serious injuries sustained on the pitch can even have an effect on your work, with time off from your profession sometimes necessary.
SportsCover Direct's tailored football injury insurance policy protects players from the financial hit should an on-field incident mean they require time off.
To get a quote and see all the benefits this policy includes, just fill out the Quick Quote box below.
---
Football Injury Insurance
Whether you're playing football competitively or having a knock about with friends it's important to consider the ramifications that a football injury can have on your everyday life. Taking out our football injury insurance will offer you the peace of mind required to play without the worry of not being able to pay the bills should you be unable to work for a period of time.
Our policy includes the following as standard:
Lump sum payments for accidental death and permanent disablement
Up to £750 a week income protection for 6 months if your injury keeps you off work long term
Legal expenses cover up to £4,500
Up to £350 in physiotherapy fees
Broken bone and dental cover