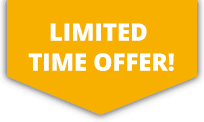 10% OFF ALL Sports Travel INSURANCE In JANUARY!
Fitness Instructor Insurance
We offer very competitive Fitness Instructor insurance via our sister brand, Protectivity Insurance, including protection against third party claims. Whether you are working at a gym or out in the open, our Fitness Instructor insurance policies are tailored to meet your individual circumstances.
For instant prices and immediate fitness instructors insurance simply click on the get a quote link at the bottom of the page. Once payment is made your documents will be sent to an email address provided instantaneously.
Get A Quote
Our Fitness Instructor Insurance includes a range of protection from £1million – £10million, covering your legal fees and defence costs resulting from any claim made by a third party. We also now offer Professional Indemnity price match which will cover the financial consequences of a claim caused by an injury or damage created or arising from any tuition, instruction or advice given during the period of insurance. You can also include Personal Accident and/or overseas cover into Fitness Instructor insurance.
Key benefits include:
– Public Liability levels of £1m – £10m
– Professional Indemnity price match
– Personal Accident cover
– Equipment cover up to £30,000
– Overseas extension can be added
– 3-month interest free payment option
Why Choose Us?
Fast & Easy Process
Taking out your professional fitness insurance is so easy. Just select the activities you'll be carrying out, the date you want the policy to start and we'll give you a price instantly, meaning you can be covered in just a few minutes.
Interest-Free Payments
We're pleased to be able to give you the option to pay for your insurance for fitness instructors monthly, with no added interest. Just pay a 20% deposit upfront and the remainder will be taken on a monthly basis.
Specialists in the Industry
Having been providing cover to the sports and leisure industry for over 25 years, we're experts in the market. That means we can build an insurance policy that meets the needs of those in the fitness industry.
Excellent Claims Handling
Things can, and do, go wrong when working out. Thankfully our specialist claims handlers are experienced in making your claims process as efficient and stress-free as possible.