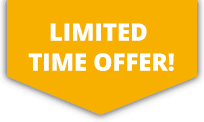 10% OFF ALL Sports Travel INSURANCE In JANUARY!
Fitness Instructor Insurance
We offer very competitive Fitness Instructor insurance via our sister brand, Protectivity Insurance, including protection against 3rd party claims. Whether you are working at a gym or out in the open, our Fitness Instructor insurance policies are tailored to meet your individual circumstances.
Our Fitness Instructor Insurance includes a range of protection from £1million – £10million, covering your legal fees and defence costs resulting from any claim made by a third party. We also now offer Professional Indemnity price match which will cover the financial consequences of a claim caused by an injury or damage created or arising from any tuition, instruction or advice given during the period of insurance. You can also include Personal Accident and/or overseas cover into Fitness Instructor insurance.
For instant prices and immediate fitness instructors insurance simply click on the get a quote link at the bottom of the page. Once payment is made your documents will be sent to an email address provided instantaneously.
Get A Quote
Key benefits:
Public Liability levels of £1m – £10m
Professional Indemnity price match
Personal Accident cover
Equipment cover up to £30,000
Overseas extension can be added
3-month interest free payment option
As a fitness instructor there is every chance that you use your own sports equipment whilst you are training clients. At Protectivity we can include sports equipment insurance as part of your public liability package should your equipment be lost, damaged or stolen. This will save you the additional costs of repairing or purchasing new equipment. For a quotation simply complete the sports equipment section within the personal trainer proposal form. Please note we are not able to cover sports equipment below the value of £300.