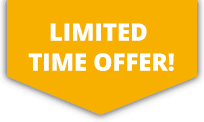 10% OFF ALL Sports Travel INSURANCE In JANUARY!
GET A QUICK QUOTE
Our Sports Accident Insurance is designed for doing extreme pogo in the UK. This policy will cover participants should they sustain an accident or injury whilst doing extreme pogo. Policy benefits include:
Personal liability,
Broken bone cover,
Personal accident cover
Income protection up to £1,000 a week
---
GET A QUICK QUOTE
For individuals travelling abroad to do extreme pogo, our Sports Travel Insurance offers benefits that include £10 million medical cover, personal liability, baggage and personal effects protection and delayed travel cover.
---
GET A QUICK QUOTE
Most travel insurance packages don't include cover for sport. If you already have travel insurance but it doesn't cover you for extreme pogo, then our activity top up policy is perfect for you. Activity TopUp adds extreme pogo protection to your existing insurance, giving you benefits such as medical cover and personal liability at great value for money.
---
Extreme Pogo Insurance
Extreme Pogo or Xpogo, is a sport which involves performing tricks on extreme pogo sticks. Although the sport is relatively new its popularity is growing and there have been several World Championships. These events have drawn in considerable media coverage that has only aided in increasing the popularity of the sport.
As the popularity has increased the technology of the pogo stick has greatly improved. From the initial steel spring pogo stick which didn't allow for much lift to the modern sticks that have the potential for up to 10ft of jump height. Nike even ran an advert during the 2012 Olympics which featured extreme pogo.
At SportsCover Direct we provide extreme pogo insurance to UK residents who want to do the sport in their country of residence or abroad.