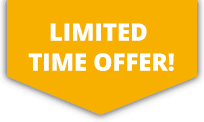 10% OFF ALL Sports Travel INSURANCE In JANUARY!
GET A QUICK QUOTE
Our Sports Accident Insurance is designed for playing dodgeball in the UK. This policy will cover players should they sustain an accident or injury whilst taking part in sport.  Policy benefits include personal liability, broken bone cover, personal accident cover and income protection.
---
GET AN INSTANT QUOTE
For individuals travelling abroad to play dodgeball, our Sports Travel Insurance offers benefits including £10 million medical cover, personal liability, baggage and personal effects protection and delayed travel cover.
---
GET A DODGEBALL INSURANCE QUOTE
Wanting to play dodgeball abroad but your insurance won't cover it? Our Activity TopUp policy is designed for customers with existing travel insurance, who require additional cover for sport.  This policy will add cover for dodgeball onto your travel insurance from another provider, giving you comprehensive protection.
---
Dodgeball Insurance
Dodgeball is a game in which players on two teams try to throw balls at each other while avoiding being hit themselves.
The main objective of each team is to eliminate all members of the opposing team by one of the following methods: hitting opposing players with thrown balls, catching a ball thrown by someone on the opposing team, or forcing a member of the opposing team to step outside the court boundaries when a ball is thrown at them.
The sport was popularised by the 2004 film Dodgeball: A True Underdog Story
SportsCover Direct provides dodgeball insurance to UK residents taking part in the sport in their home country and abroad.