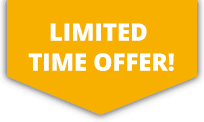 10% OFF ALL Sports Travel INSURANCE In JANUARY!
Cricket Club Insurance
Our sister company Protectivity offers specialist Cricket club insurance to protect the club from 3rd party claims made from players, visitors, spectators and of course the committee members. Employer's liability will also be required in the instance where the club has employees either on a part or full time basis. This is a compulsory insurance by law and will protect the Cricket club against claims made by employees.
Get A Quote
At Protectivity our Cricket club insurance policies are arranged on a bespoke basis as we appreciate the fact that one clubs requirements will differ from the next. We can include the following benefits as part of our Cricket club insurance policy:
Up to £10,000,000 worth of liability covering 3rd party bodily injury and property damage
Legal cover and defense costs
Employers liability up to £10,000,000
Sports equipment cover up to £30,000 (not machinery, rollers or cutting equipment)
Policies underwritten by Lloyds of London
We believe taking out Cricket club insurance should be nice and straight forward and with prices starting from just £106 we are extremely competitive within the marketplace. In order to get a Cricket club insurance quote simply click on the tab below which will take you directly to our short proposal forms. You can expect a response within a matter of hours.