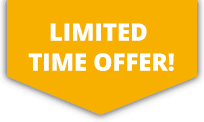 10% OFF ALL Sports Travel INSURANCE In JANUARY!
GET A QUICK QUOTE
Individuals travelling abroad can take advantage of our sports travel insurance policy for bridge swinging which covers medical expenses, repatriation and baggage and personal effects protection if required, along with various other benefits
---
GET A QUICK QUOTE
Most standard travel insurance packages will not provide adequate protection whilst participating in sports such as bridge swinging . If you have found this to be the case, then our Activity TopUp policy is perfect for you. This specialist product will provide protection purely for the bridge swinging element of your trip as an add on to your existing travel insurance.
---
Bridge Swinging Insurance
Similar to bungee jumping, bridge swinging requires a head for heights and nerves of steel. Instead of jumping vertically and heading back up the same way, bridge jumpers swing from one side to the other. Generally this sport is practiced from a bridge as the name suggests so it usually takes place from a lesser height than bungee jumping
As with bungee jumping, bridge swinging can potentially cause serious injury from a fall. It's important that adequate insurance is put in place for protection against injuries such as leg or arm fractures.