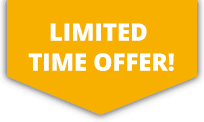 10% OFF ALL Sports Travel INSURANCE In JANUARY!
Boxercise Instructor Insurance
As a Boxercise instructor dealing with members of the public on a daily basis it is essential that you protect yourself against costly claims that may arise from third party personal injury, property loss or damage.
At Protectivity we offer competitively priced public liability insurance policies for boxercise instructors. Whether you are a newly qualified boxercise instructor or have been running classes for years our policies are tailored to meet your individual circumstances.
Our boxercise instructor insurance includes up to a £5m level of indemnity covering your legal fees and defence costs resulting from any claim made by a third party. This includes an "advice inclusion" benefit, otherwise known as professional indemnity which will cover injury or damage caused or arising from any tuition, instruction or advice given during the period of insurance.