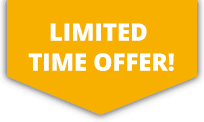 10% OFF ALL Sports Travel INSURANCE In JANUARY!
GET A QUICK QUOTE
For individuals travelling abroad to do bodyboarding, our Sports Travel Insurance offers benefits that include £10 million medical cover, personal liability, baggage and personal effects protection and delayed travel cover.
---
GET A QUICK QUOTE
Wanting to do bodyboarding abroad but your insurance won't cover it? Our Activity TopUp policy is designed for customers with existing travel insurance, who require additional cover for sport.  This policy will add cover onto your travel insurance from another provider, giving you comprehensive protection.
---
GET A QUICK QUOTE
Our Sports Accident Insurance is designed for doing bodyboarding in the UK.  This policy will cover participants should they sustain an accident or injury whilst taking part in sport.  Policy benefits include personal liability, broken bone cover, personal accident cover and income protection.
---
Bodyboarding Insurance
What is Bodyboarding? Well, bodyboarding is much like Surfing in that the aim is to ride waves on a board. Where it differs to surfing is that in surfing the rider is always standing whereas in bodyboarding they are most often lying on their stomach in what is known as the 'Prone' stance.
Bodyboarding as a sport has been around since the 1970's but its origins can be traced back even further to the Polynesian people who rode wooden boards on the waves, Captain Cook observed it when he visited Hawaii in 1778.
At SportsCover Direct we provide bodyboarding insurance to UK residents wanting to do the sport in their country of residence or abroad.