Our Bobsleigh Insurance policy options
Put simply, we offer three different policy options…
 OF OUR TRAVEL INSURANCE CLAIMS**
FOR EACH TRAVEL INSURANCE CLAIM**
Get an instant quote for Bobsleigh Insurance online
Join thousands of sports enthusiasts who choose us every year
Or Call us on 01494 484800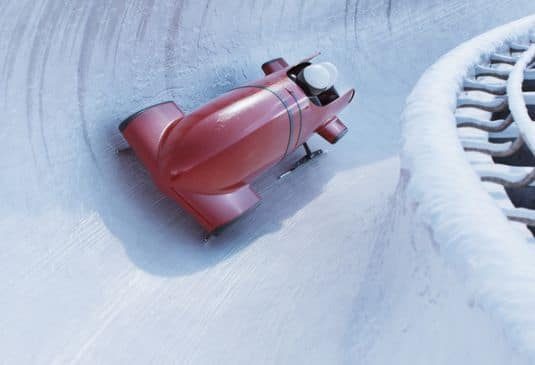 Why do you need Bobsleigh Insurance?
Bobsledding or bobsleighing is one of the fastest winter sports with bobsleds capable of speeds up to 100pmh. It is also classified as one of the most dangerous.
Crews regularly undergo up to five times the force of gravity on banked curves. As a result bobsleds crashes can be spectacular but potentially very dangerous with a risk of broken bones or brain injuries. It is highly recommended that you take out adequate insurance for protection against potential injuries.
Frequently Asked Questions
* 10% online discount applies to our Sports Travel Insurance and Activity TopUp policies only. 
**Data relates to Sports Travel Insurance claims from Jan 2021 to Dec 2021 inclusive.
Get an instant quote and buy online now!