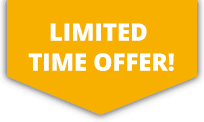 10% OFF ALL Sports Travel INSURANCE In JANUARY!
Basketball Coaching Insurance
Our basketball coaching insurance policies protects coaches and professionals from claims from clients and members of the public and includes the following benefits as standard:
Up to £10m worth of Public Liability
Professional Indemnity
Equipment cover up to £30,000
Legal cover and defence costs
Optional Personal Accident cover
All of our policies for basketball coaches are handled by our sister company, Protectivity Insurance. To get an instant quote and cover in minutes, click the button below.
Get A Quote
We understand the risks associated with basketball which has enabled us to produce a bespoke policy suitable for coaches of all levels. So whether you teach in sports centres or at schools, to children or to adults you can rest assured that our policy will protect you should a claim arise.
Our policy includes up to £10m worth of liability cover as well as matched professional indemnity cover, protecting you against costly claims arising as a direct result of any advice or tuition that you have given.