Our Archery Insurance policy options
Put simply, we offer three different policy options…
 OF OUR TRAVEL INSURANCE CLAIMS**
FOR EACH TRAVEL INSURANCE CLAIM**
Get an instant quote for Archery Insurance online
Join thousands of sports enthusiasts who choose us every year
Or Call us on 01494 484800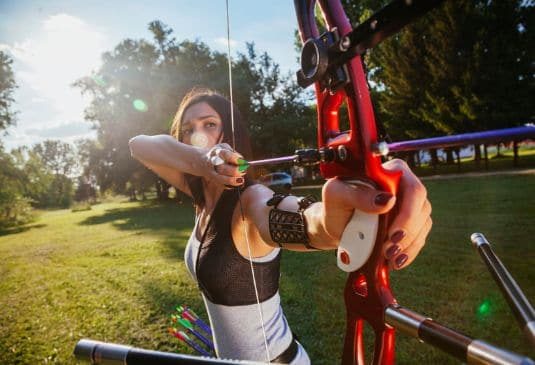 Why do you need Archery Insurance?
Archery is a sport with a low reported incident of associated injury, although it can be expected that trauma does occur due to the repetitive nature of drawing a bow
From past surveys it has been concluded that the majority of injuries include damage of muscles and tendons of the upper limb relating to shoulder, elbow wrist and finger joints.
Our policies also include £2 million Personal Liability cover for you as standard, which would provide you with cover for claims made against you for damage or injury.
Despite the low risk of the sport suitable insurance should still be taken out for protection against injuries.
Frequently Asked Questions
* 10% online discount applies to our Sports Travel Insurance and Activity TopUp policies only. 
**Data relates to Sports Travel Insurance claims from Jan 2021 to Dec 2021 inclusive.
Get an instant quote and buy online now!