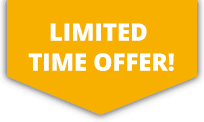 10% OFF ALL Sports Travel INSURANCE In JANUARY!
What does airsoft insurance cover me for?
Airsoft Sports Accident Insurance will protect you whilst taking part in airsoft within the UK.
Our policy provides cover for things such as personal accident, personal liability as well as the option to protect your income should you be forced off work with an injury, it offers airsoft enthusiasts the perfect cover before heading into battle with their opponents.
With our Sports Accident insurance, you can choose to take out cover on a single day, multi day or annual policy.
---
Why Do I need Airsoft Insurance?
With our Sports Accident Insurance in place, you are covered whilst participating in Airsoft with the below benefits to list a few;
• Personal Liability which covers your legal liability resulting from accidents causing death, bodily injury, or property damage to a third party.
• Personal accident cover will pay you a lump sum if whilst participating in your sport or activity you sustain an injury resulting in permanent total disablement, loss of one or more limb, loss of sight in both eyes, or loss of hearing.
• Physiotherapy, consultants, dental, membership & subscription fees.
• The option to add income protection if you are injured whilst participating in airsoft and were signed off by a doctor.
Airsoft Insurance – what are the risks?
Airsoft is a sport which involves the use of replica firearms to shoot plastic pellets around six millimetres in length at targets in military situations or during competitive gaming. Most airsoft games take place in the countryside or areas usually off limits as unlike paintball the sport can be played in relative silence. These areas allow participants to make use of the surroundings to camouflage or hide from the opposition.
The high paced nature of airsoft coupled with the often wooded or uneven terrain does present itself to injuries, mostly minor such as cuts and bruises. Dehydration may be a problem during hot days, so players are advised to take on board plenty of fluids.
The minimum safe level of gear required to participate in most games include impact-rated goggles or shooting glasses to protect participant's eyes. Full face masks are considered the safest form of protection as they also provide cover for the face and teeth. Provided safety gear is used the actual airsoft bullets cause very little damage aside from light bruising.
It is strongly recommended taking out suitable airsoft insurance whilst participating in the sport.
FAQs
Does Sports Accident Insurance only cover me for airsoft?
We provide cover over 500 sports and activities and we split them into seven sports groups. Airsoft is in our sports group 2, which means you would also be covered for all sports in the same group and any lower groups. Please check our full list of sports activities here.
Can I take out insurance if I have a medical condition?
Yes, medical conditions do not affect the premium. You will need to declare any medical conditions, injuries, or treatment within the last two years, and this is then referred to the underwriters who will assess any special terms.
Is there a maximum age restriction with your Airsoft insurance?
You can purchase our Airsoft insurance online up until 74 years old, above this age you would need to call us on 01494 484800 and we will be able to refer your quote to our underwriters. Please note, our quotes are based on your age at the start date of cover.
WHY CHOOSE US
✔ We have been providing tailored Sports Travel Insurance policies for over 25 years, and over that time protected more than 200,000 sports enthusiasts.
✔ Highly experienced UK based sales team on hand should you have any questions.
✔ Our Sports Travel Insurance policy is underwritten by one of the world's leading insurers AXA XL.
✔ Over 3,000 customers have awarded us a 5 star customer service score on independent feedback system, Feefo. Plus, we are proud winners of Feefo's Platinum Service Award 2020.
✔ We're also a member of the British Insurance Brokers' Association.