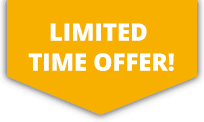 10% OFF ALL Sports Travel INSURANCE In JANUARY!
Aerobics Instructor Insurance
As an aerobics instructor the question you need to ask yourself is "am I suitably covered should one of my students seriously injure themselves and look to make a claim against me?" If the answer is no then you will need to get yourself some specialist insurance before you teach your next class.
Although aerobics is far from the most dangerous of sports, injuries can occur from seemingly innocuous situations. As a coach you will be aware that the consequences of a claim can have drastic financial implications. SportsCover Direct's sister brand Protectivity are able to offer tailored public liability insurance for aerobics instructors. Our policies range from providing £1m to £10m Public Liability and include free Professional Indemnity match as standard, so whether you are teaching children the basics of aerobics or involved with adult classes our policies are designed around you.
Get A Quote