There are many benefits to playing golf, offering the opportunity to socialise, unwind after a busy day or week and get some fresh air; especially important if you work inside the rest of the week! There are many other benefits to your physical and mental health.
England Golf's campaign in 2019, #switchoffwithgolf, focused on these benefits whether you are practising your swing at the driving range in the evening or if you have a spare half an hour to spending the afternoon on the golf course playing 18 holes. Take a look at some of the many health benefits of playing golf.
ABOUT US
With a 25+ year history, we are today one of the UK's leading online providers of Golf Insurance. Our policy, which is underwritten by AXA XL, will protect you should you accidentally injure someone or damage their property whilst playing, which then results in a compensation claim against you. It will also protect your golf equipment 24/7, 7 days a week, from the risk of it being lost, stolen or damaged.
Upper body workout
If you are spending some time at the driving range, you will be giving your upper body a workout, working muscles in the forearm, shoulders and back.
An opportunity to unwind.
Even just popping to the driving range for half an hour or so also can promote your mental health. Many golfers find it a welcome escape after a busy day surrounded by emails and smartphones.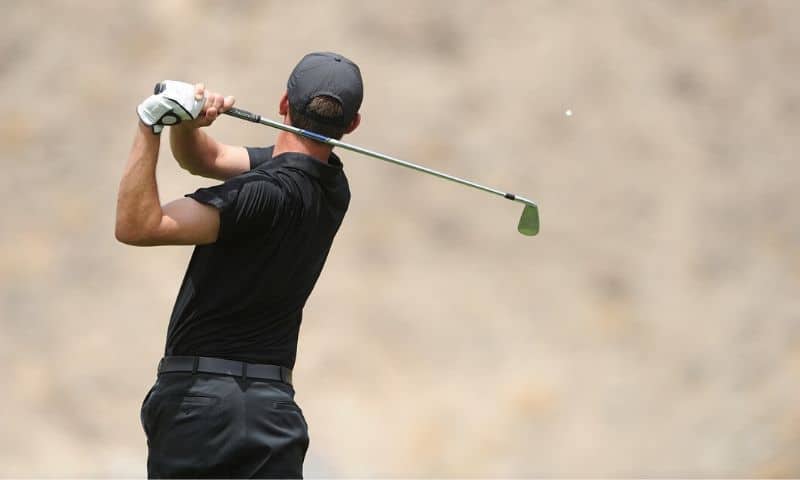 Getting those steps up
If you have a little more time at a weekend, then playing 9 or 18 holes of golf can have a significant on your physical and mental well-being. Physically, you can manage 5000 – 10000 steps whilst walking a golf course which is a great workout. On top of this your golf swing will work your upper body.
When playing a round of golf, you can cover the same distance as you would on a 5 mile walk, burning around 1500 calories. This is thought to be the equivalent of spending 30 minutes in the gym. A round of golf might take longer than a gym session, but it provides a consistent moderate level of exercise and has the added mental health benefits that you can gain from being outside and in a social environment. You can add more variety and give yourself a tougher workout if you choose a more challenging course. For example, a hilly course, will burn more calories than a flatter one.
Balance and posture
It is essential to have good posture and balance if you are to master your golf swing. Playing golf will develop both having a positive impact in other areas of your life, including in playing other sports.
Improving your heart's health
Walking the golf course, swinging your golf club and carrying your golf bag maintains a healthy heart rate. This in turn can reduce your risk of heart disease.
The positive impact of being outside
According to mind.org, spending time outdoors has many positive effects from improving your mood and reducing stress to improving your confidence and self-esteem. The exposure to vitamin D from sunlight also helps to strengthen bones.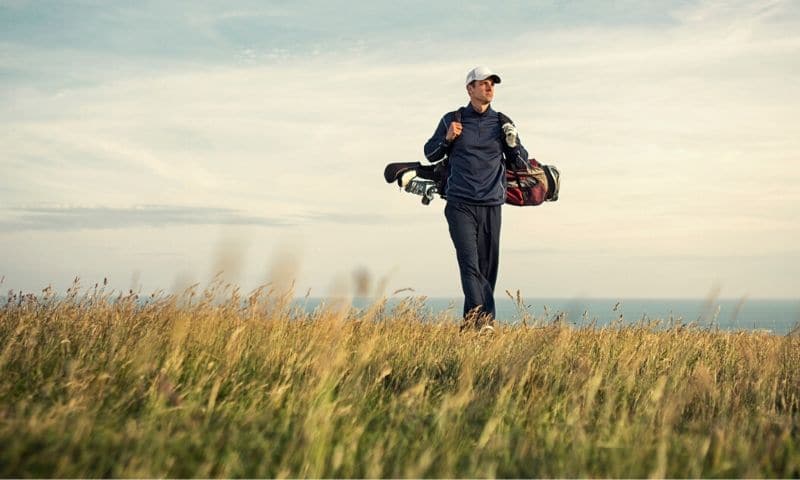 Socialising
Golf is a very social sport. The low impact nature of the sport provides plenty of opportunities to chat and catch up with friends. There is also the chance to meet new people and build relationships within the community.
Moderate physical activity, such as golf has been shown to increase life expectancy as well as prevent many major illnesses such as heart attacks, stroke and diabetes. Combined with the benefits to your mental well-being, the health benefits of playing golf are clear to see and can have a very positive impact on your life.