An emerging sport that combines mountain biking with lightweight camping, bikepacking has exploded in popularity over the years, with its irresistible mixture of long-distance cycling and countryside exploration attracting devotees from all corners of the globe.
If you're thinking of taking the plunge and going on a bikepacking trip, you need to be prepared. Long-distance endurance sport like this carries with it some dangers that you need to take precautions against. Here's what you need to remember in order for your bikepacking adventure to go smoothly.
Pack correctly
Making sure you have everything you need before your trip starts is essential. The entire point of bikepacking is to strike out into the wilderness on two wheels, so you'll need to bring everything you'll need to sleep overnight – as well as tools and spare tubes for the inevitable flat tyres that will obviously occur at the most inopportune moments.
A small-scale bike pump, a multi-tool (make sure this fits every adjustable component on your bike), tyre levers and spare lengths of chain are all highly recommended for a wild bikepacking adventure. You should also make sure whatever navigational tool you're using is fully charged or has a charger available. Dedicated GPS devices have far superior battery life compared with smartphones, so they're certainly something to consider. However, you could just use paper maps if you'd rather keep things old-school.
Have a first aid plan
Miles of unknown trails and a bike laden with essential camping items mean that at some point, falling off becomes an inevitability. Making sure you know what to do if one of your party gets injured in the wilderness is very important. Of course, before you even get to your destination, you need to make sure you're covered with specific sports travel insurance to avoid any mishaps at the hospital.
Make sure your first aid kit can be easily grabbed if it's needed in a fast-moving situation. Don't forget essentials such as disinfectant wipes and bandages either. The quicker you can patch up an injured pal, the quicker you can ride on to get proper medical attention.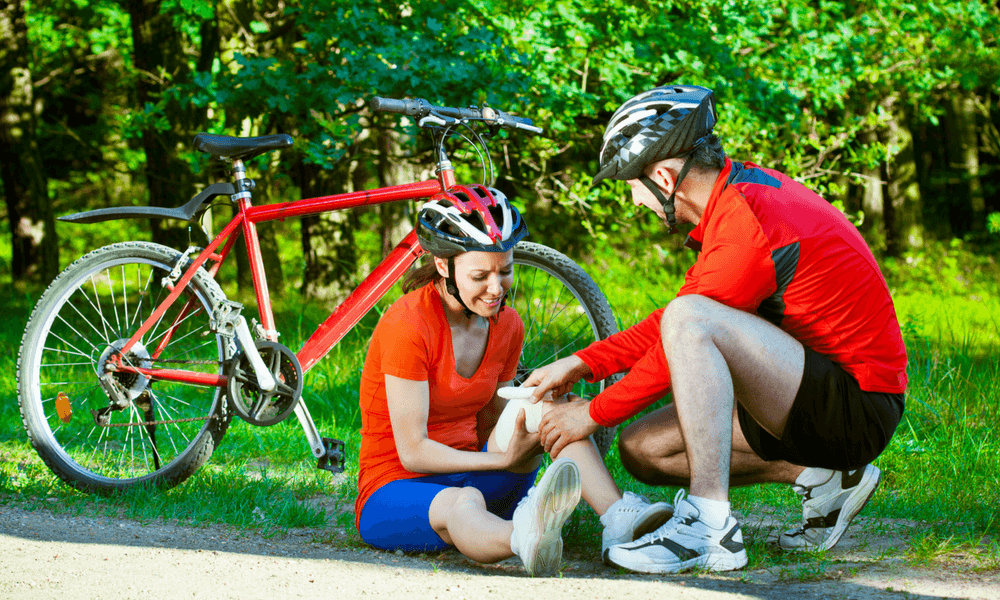 Pick the right bike – and know your limits
The best bike for the job depends on the route you want to take. Multi-day mountain biking requires suspension and grippy tyres for challenging terrain, while dirt touring bikes need to have fat tyres and a strong frame to hold up plenty of items.
If you're anticipating gravel or even some sections of tarmac during your trip, an ultralight bike with road-style drop handlebars is the one for you. This type of bike was popularised by participants in The Tour Divide – a mammoth race from Banff in Canada to New Mexico in the far south of the United States, as they can handle just about any terrain with relative ease.
Having the correct bike is only half the battle, though. If you've purchased a bike with pedigree, that doesn't necessarily mean you have the physical endurance to take it to its limits – however tempting that may be. Keep a regular pace, bring plenty of water and plan shorter routes if this is your first time bikepacking. You should then be comfortable enough to enjoy your unique trip without running into danger or overexerting yourself.
So, keep these considerations in mind and you'll have an unforgettable bikepacking adventure, safe in the knowledge that you're covered if anything untoward happens – both in terms of insurance and first aid precautions.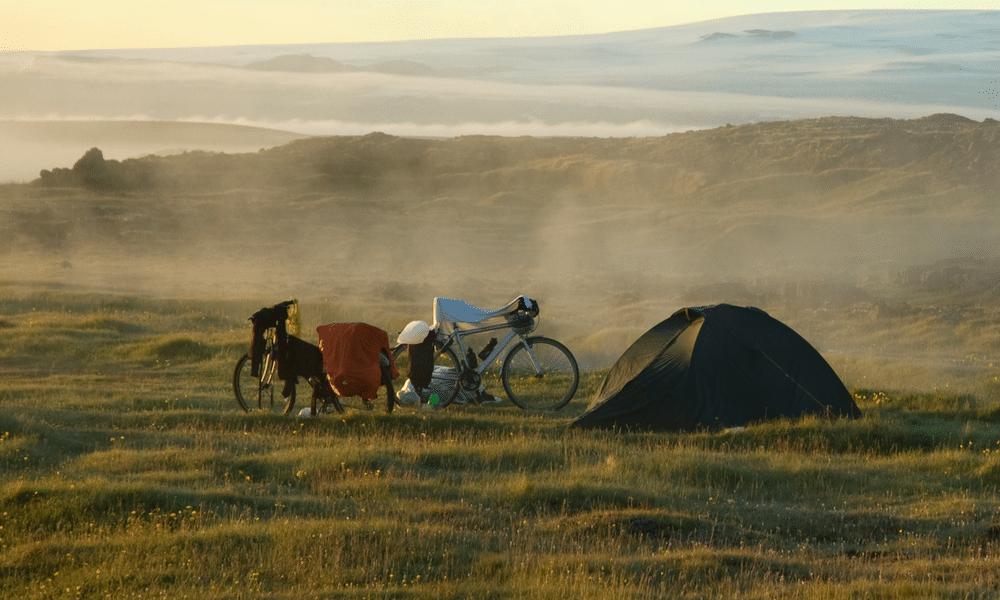 This guest post come courtesy of Start Fitness, providers of running, cycling, football and other outdoor activity products.