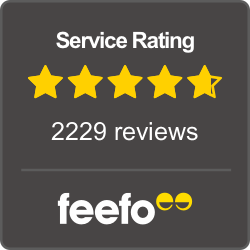 Our Customers Rate Us!
We all hope we never have to be in the unfortunate situation of having to make a claim on our insurance. However, we want to have peace of mind that should that ever happen, our insurance will cover us.
Therefore, we asked our customers who have been in that situation to share with us their experience of claiming with SportsCover Direct in order to help reassure you that we will be there for you when you need us!
Steven Anderson fell whilst in Greece and needed an operation;

"The response of your medical/logistics team when I was taken ill was fantastic and everything worked very well. They took great care of us and made all the arrangements very efficiently. I was particularly grateful for the medical teams advice".
Terry Osborne's wife fractured her wrist whilst sailing in Martinique and needed an operation;

"Thank you also SportsCover Direct for gripping Carol's case and making it easy for us this end. You did not disappoint and have our recommendation to our many sailing friends.  When we came to hospital discharge yesterday EHIC 80% and Intana 20% was straight forward and we were able to return to the boat and rest awhile".
Jai Watson became injured whilst cycling in the UK but was protected by our Sports Accident Insurance;

"Whilst covered I became injured during a competitive cycling event – my policy covered my loss of earnings and paid 75% of my regular income. Without this cover I would have found myself in great financial difficulty soon after I became injured and unable to work. It was very simple to arrange a claim and receive payment and the cover was very worthwhile. Recommended highly for anyone who is active, especially if you compete in amateur sport".
George Hazelwood's son, Robert, dislocated his hip whilst waterskiing in Rome and needed an air ambulance to transport him home;

"Thank You for repatriating my son in such a professional way. All insurance should take a leaf out of your book. Robert Hazelwood will be back on the podium next year safe in the knowledge he is in safe hands abroad".