Taking to the slopes for a spot of skiing is becoming more and more tempting in recent weeks. The temperatures have dropped and winter is here – so what's stopping you hopping on that chair-lift and flying down a mountain somewhere?
Obviously, picking your ideal destination will be your first job. However, when you've picked your piste, make sure safety is your next concern.
Making sure you are well equipped for the dangers you could face on the snow is vital.
Here are four things you shouldn't forget when heading off on your next skiing trip.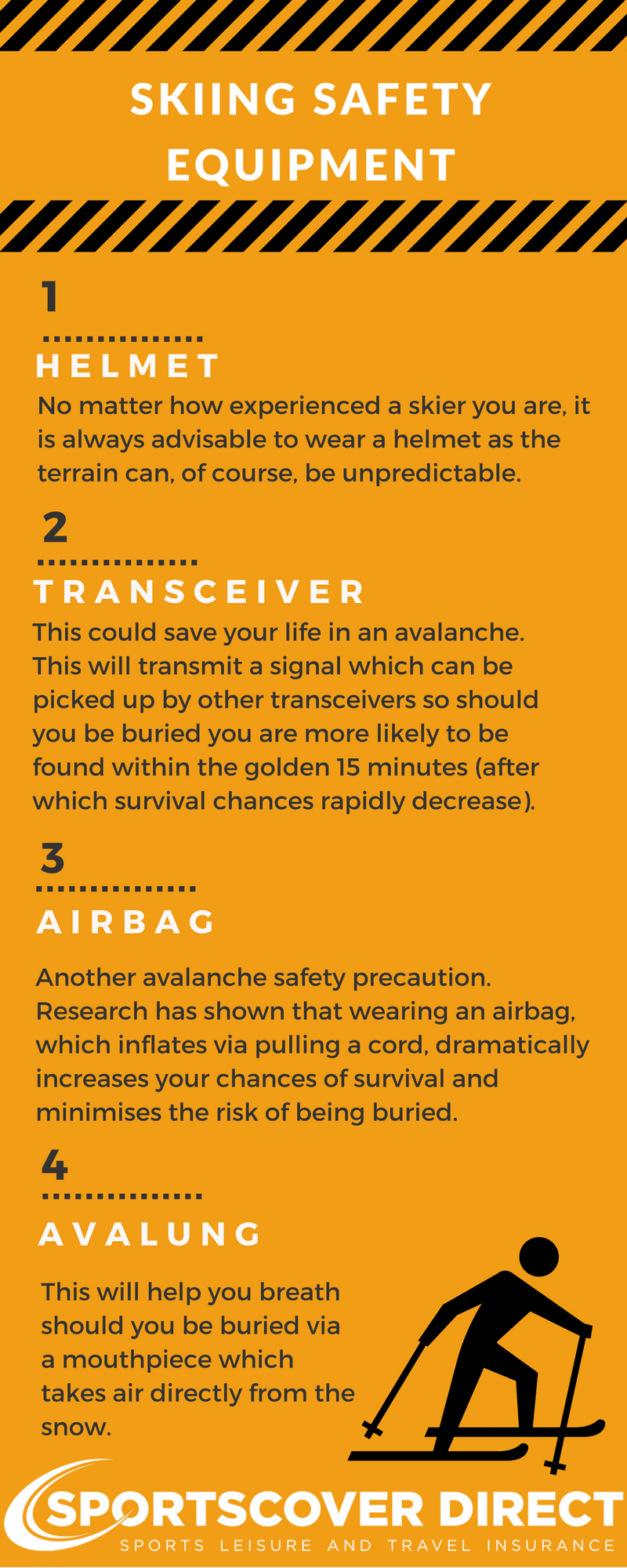 Of course, these things will help you when skiing, but ensuring you have cover for any mishaps is equally important.
Our Sports Travel Insurance policy will protect you from the moment you purchase, so not only will you be covered for injuries picked up on the slopes, but things like flight cancellations and lost baggage will also be protected.
Already got standard travel insurance with your bank for instance? Then our Activity Top Up policy is the one for you. Just add skiing, snowboarding and any other sport you might be doing to your new policy.
So with your equipment and insurance sorted, you can now look forward to that special skiing adventure.