Whether you are someone for whom the desire to travel and explore new parts of the world is second nature, or if you need more of a helping hand to spark that adventurous side, there are plenty of top reads to get stuck into.
We've picked out seven books that should command a spot on the book-shelf of anyone who likes to travel, is sporty or a mix of the two.
About Us
We have been providing specialist Sports Travel Insurance for over 25 years to UK citizens. Our comprehensive policy can protect you to take part in over 500 different sports and activities across the globe. Get an instant quote for Sports Travel Insurance online now! Some of our other products include Golf Insurance and Shooting Insurance.
Listing the '500 best places in the world', this perfect coffee table book is enough to have you planning your next trip (and probably the one after that too).
From the slightly more obvious bucket list experiences of scuba diving in the Great Barrier Reef or walking along the Great Wall of China, to some more off the beaten track ideas of hiking through Sri Lanka's Horton Plains or kayaking through the Icelandic fjords of Seyðisfjörður, this book will spark that wanderlust.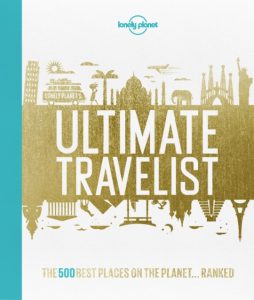 If exploring the world on foot is your thing, Lonely Planet has a slightly more targeted approach to your travel needs. 
Lace up those hiking boots and prepare to explore 50 of the best walking routes around the continent. You don't need to dedicate days and days to your walks either. Hikes of various lengths featured, including a four day Alpine excursion through Switzerland to a five hour circuit of Shetland's Hillswick Ness. Soak up the stunning scenery Europe has to offer on foot with this must-have for walkers.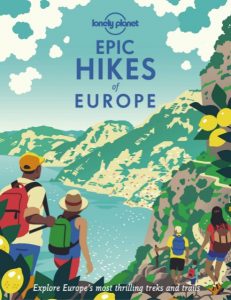 Any of soldier-turned-adventurer Wood's books could have made this list, but his journey (largely) on foot from Estonia through to India with a budget of just £500 is perhaps his peak work. Recounting the trip along the ancient silk road he undertook back in 2004, Wood takes readers with him through contrasting landscapes and cultures, with his fascinating anecdotes.
While some regions might not be destinations the average traveller will feel comfortable visiting, the book provides a great insight into the people and lifestyles Wood meets along the way, and delves deep into the history of the ancient trading route. A real treat for history and travel buffs alike.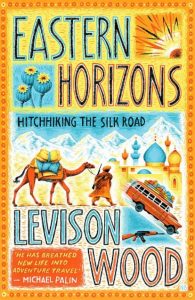 Taking part in a marathon is to be applauded at the best of times. But how about running seven marathons, in seven days, across seven continents?
That is the task Susannah Gill faced when taking part in the World Marathon Challenge. Not only did she run, but Gill broke the world record in the process! An amateur runner herself, Gill's book illustrates that a serious endeavor such as this is within reach of most runners with the right training and mental attitude. While matching Gill's feat might be a stretch for some, the book will no doubt inspire many to tackle a marathon overseas.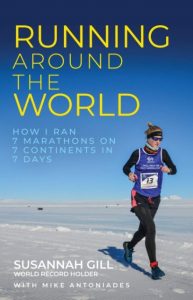 The imagery from this book alone will have cyclists reaching for both the lycra and their passports to explore the world on two wheels. Along with some stunning photography, this guide highlights some of the best on and off-road routes cyclists can take around the globe.
As well as providing in depth guides to routes around the world, the book also provides helpful information on preparing for your cycling holiday, from choosing and setting up your bike, to pointing out any notable optional detours along the way. Whether it's a trans-Ecuadorean adventure, the Great Ocean Road in Australia, or a ride the length of Wales, this book has something for every cyclist.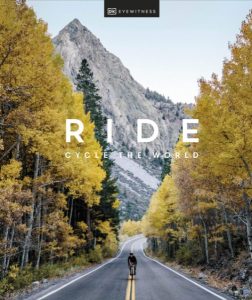 Climber or not, anyone that has watched the documentary Free Solo, will appreciate the skill of this form of rock climbing. This book chronicles the life and climbing career of Alex Honnold, the focus of the edge-of-your-seat documentary.
From the world renowned challenge posed by El Capitan in Yosemite National Park, to some of the world's other best climbs, Honnold's story will have climbers clambering for a trip abroad to tackle some of the fiercest walls in the world. While climbing free solo might be the domain of a special breed of climber, the book will appeal no matter your climbing expertise.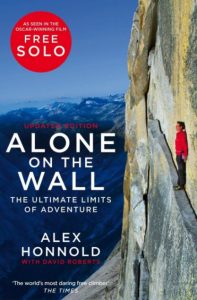 Who says that to go on an adventure you must travel overseas and spend hundreds or thousands on the privilege? Alistair Humphreys' book proves that there are plenty of adventures waiting to be completed closer to home.
Whether it's something as simple as going for a wild swim, or camping in a cave on the coast, this book features ideas that can be experienced with the minimum of planning, without detracting from that feeling of adventure we all seek every now and then.