If you fancy hitting the slopes this winter, then don't book those plane tickets just yet; there are lots of advantages to be had from driving to your destination. For starters, there's a sense of freedom and adventure when driving yourself, and you'll get to see some breath-taking scenery as you travel. There's also no baggage limit, so you can take as much as you can fit in the car — which is great if you plan to do some shopping while abroad.
Self-drive holidays can also be more economical than flying, especially if you plan on bringing your own ski equipment with you, as you won't have to pay expensive ski baggage surcharges. Even after you factor in the cost of fuel, ferry transport and tolls, it's still likely to be much cheaper than a plane ticket, so driving to your destination can be a great way to take a winter break on a budget.
If you think all this sounds like the perfect holiday for you, then there are a few things you'll need to bear in mind before you set off. Here, you'll find four of the most important tips, from how to pick the perfect resort, right through to driving safely in mountainous areas and wintry conditions.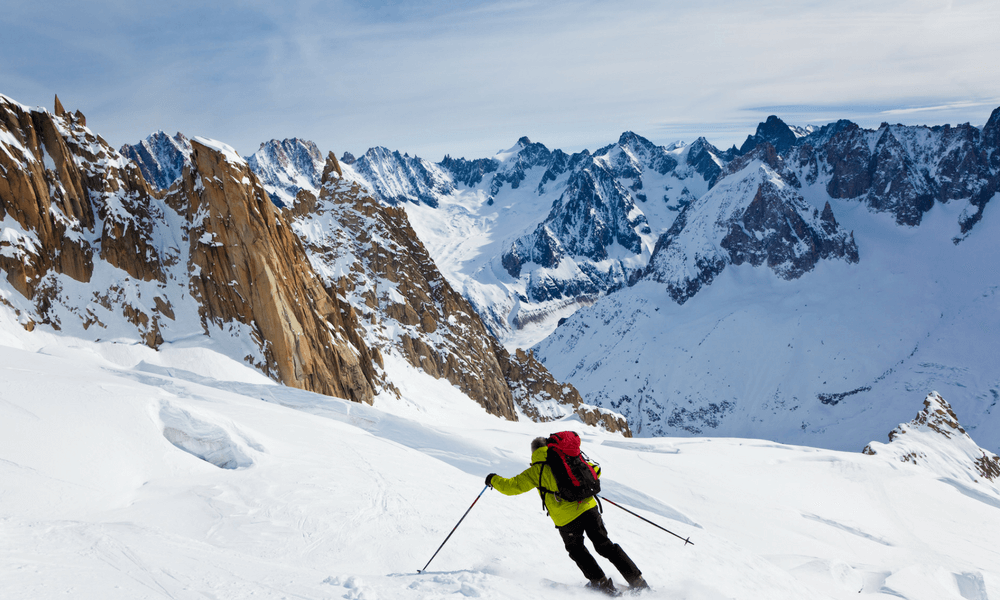 Pick your destination
The first thing you'll have to decide is where to ski. You'll need to consider what sort of resort experience you're after: do you want a small, quaint town, or would you prefer one with a vibrant après-ski scene? You'll also need to consider your budget, as well as how far you're prepared to drive to get there.
This guide to the best self-drive ski resorts from Ultimate-Ski has the low-down on all the best places for skiers of every ability level, from those who are new to the slopes to adrenaline junkies. Plus, all of the destinations listed are within a 10-hour drive from Calais, meaning you can make the journey in a single day.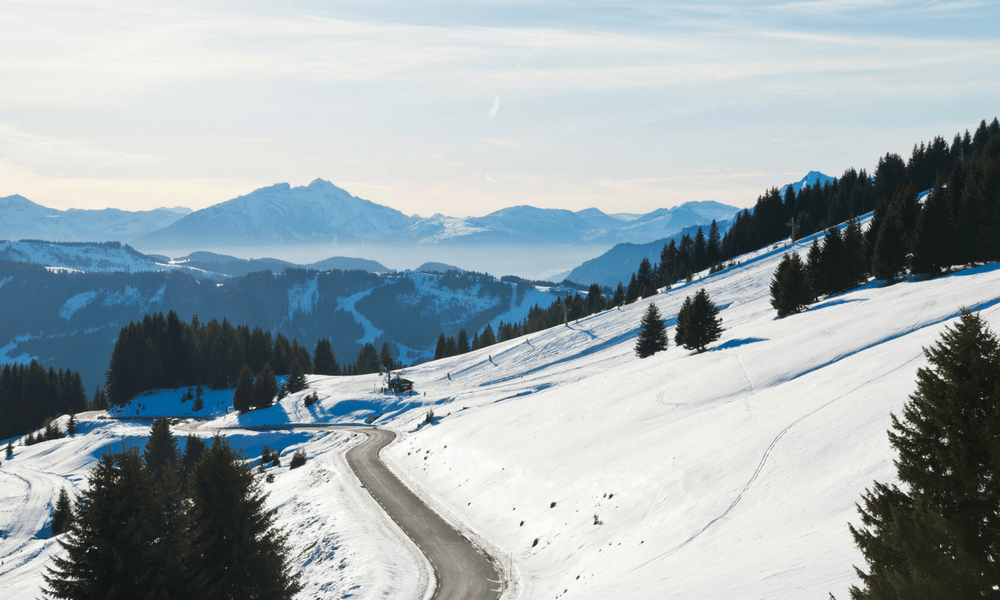 Plan your route carefully
Once you've decided on a resort, and the hotel and ski passes are all booked, it's time to carefully plan every aspect of your journey. You'll need to familiarise yourself with the route beforehand, and include some stops to rest and refuel in your schedule. Make sure you leave plenty of time to catch your ferry, and build in some extra time in case of delays. Remember that the portion of your journey as you near your destination will involve driving on mountain roads, and you'll need to drive slowly on these.
If you really want to make the most of your trip, plan a few stops along the way. Most journeys to the Alps will take you through northern France, so you could stop off for a spot of champagne shopping in Reims, or some sight-seeing in the gothic town of Rouen.
Get your car mountain ready
As you near your destination, it's likely that the driving conditions on the roads will become more difficult, and, unfortunately, more dangerous. To help protect you, your passengers, and your car, there are a few steps you can take to adapt your vehicle for mountain driving. Before you set off, make sure your tyres meet the recommended winter tread depth of 3mm.
Snowstorms can be sudden and unpredictable in mountainous areas, so it's a good idea to bring a couple of things with you in case you get caught out. It's prudent to pack a winter survival kit in the car with a few essentials for emergencies: GearJunkie's guide to creating a winter survival pack will tell you everything you need to know.
Snow socks can give your car tyres better traction on lying snow, while a spare ice scraper and de-icer spray can be a lifesaver if you return to your car after a pit stop only to discover the windscreen has frosted over. If your car has an overhead roof rack, get out every so often and check that your roof box is secure — you don't want to arrive at the resort only to find out that you lost half your ski gear several miles ago.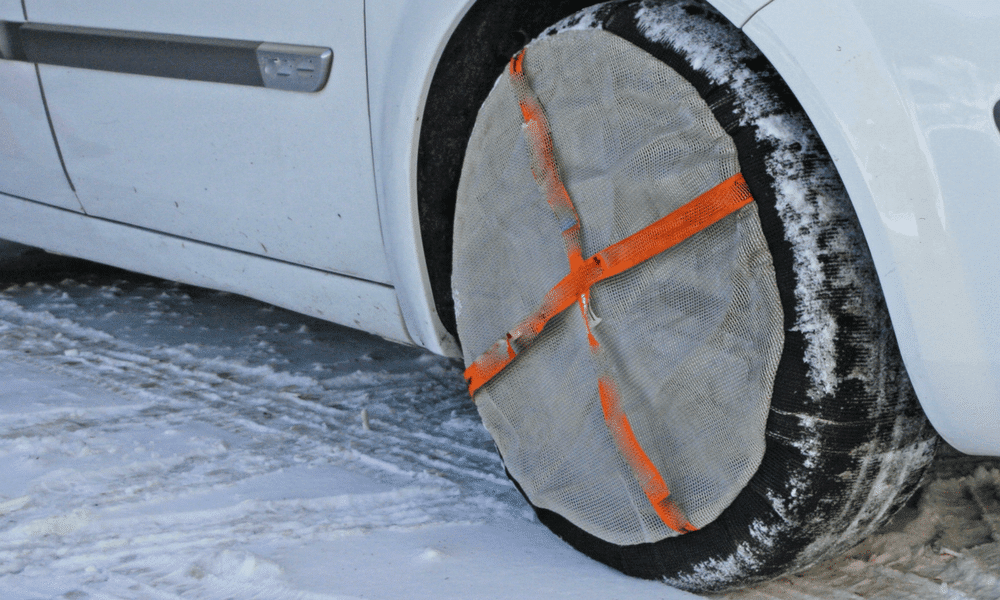 Know the laws
Different European countries have different laws around driving and car safety, including some requirements that all drivers must follow. Don't be caught out: read up on the driving rules and regulations of the countries you will be visiting, and remember that you may have to pass through multiple countries, each with different laws, before you reach your destination.
For instance, French regulations state that all drivers must have a hi-vis jacket and a visibility triangle in the car at all times. You should note that the drink driving limit is often lower in other countries than it is in the UK, meaning you'll have to be careful if you decide to stop for a tipple at lunch. You can read more about EU driving laws in this guide from Lookers.
Stay safe on the road
During a long journey, there are a few safety tips to keep in mind. If you're going to be spending hours on the road in an unfamiliar country, it's important to stay well-rested and alert at the wheel. Plan plenty of rest breaks, and if you can, share portions of the journey with a fellow driver to give you a chance to rest while they take the wheel.
Driving in mountainous areas can be challenging, with ice, snow, and poorly maintained roads making things tricky. Keep yourself and your passengers safe by driving sensibly: you should drive as slowly as possible using the highest possible gear to give you better grip on the road surface. If you meet a car on a narrow road, always give way to the car driving uphill, as there's a higher chance that these will stall. High altitudes can cause dizziness, so drive slowly and drink plenty of water to stay alert.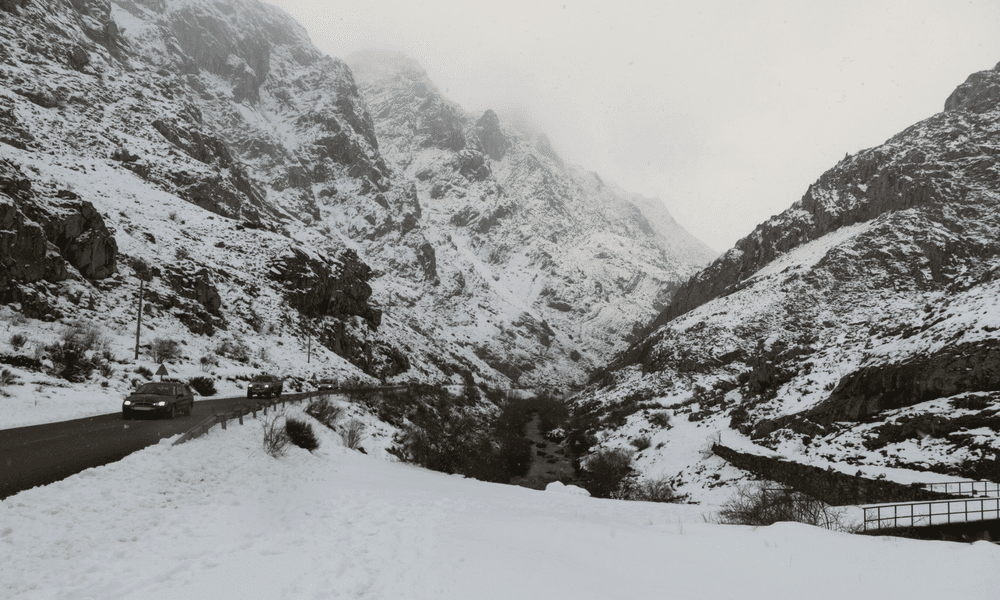 A self-drive ski holiday can be a brilliant, budget friendly winter adventure, and you won't have to sit crammed on a commercial flight, either. Just bear these essential tips in mind for a safe, comfortable car journey that will get your winter break off to a great start.
And of course, before you go ensure you are fully covered for your skiing activities with Sports Travel Insurance.