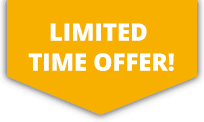 10% OFF ALL Sports Travel INSURANCE In JANUARY!
Gymnastics Coaching Insurance
We appreciate that gymnastics is a sport which is both enjoyable and great for enhancing fitness levels. However as a gymnastics coach you will be aware that the sport does come with an element of risk and it's imperative that you cover your liability with specialist insurance.
Get A Quote
Liability Protection
At Protectivity we understand the risks associated with gymnastics which has enabled us to produce a bespoke policy suitable for coaches of all levels. So whether you teach gymnastics to adults in evening classes or children at schools or youth groups you can rest assured that our policy will protect you should a claim arise. Our gymnastics coaching insurance includes up to £5m level of indemnity as well as an advice inclusion, protecting you against costly claims arising as a direct result of any advice or tuition that you have given.
Get instant protection
For instant prices and immediate insurance cover as a gymnastics instructor simply click on the get a quote link at the bottom of the page. Once payment is made your documents will be sent to an email address provided instantaneously.