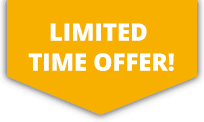 10% OFF ALL Sports Travel INSURANCE In JANUARY!
Gymnastics Club Insurance
SportsCoverDirect's sister site Protectivity provides specialist liability insurance cover for Gymnastics clubs tailored to the meet your clubs individual requirements. Whether you are a small club meeting in a school hall once a week or a larger organisation employing several gymnastic coaches, we are sure to have a policy that will cater for your club.
Our Gymnastics club liability insurance will protect your club against the financial consequences of claims that a 3rd party may make as a result of injury or damage to them or their property. This will include legal liability and defence costs associated with protecting the club from the risk of liabilities imposed by lawsuits. Nowadays even minor injuries and property damage can lead to major compensation charges so it's imperative that you ensure you have suitable liability insurance in place to protect your Gymnastics club.
Gymnastics clubs often use hired or rented facilities, local authorities or facility owners may request proof of insurance before a club can use those facilities. Not only will our Gymnastics club liability insurance protect your club against 3rd party claims but it will also satisfy the facility owner's requirements for suitable cover.
Get A Quote