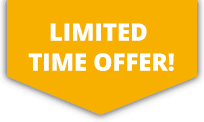 10% OFF ALL Sports Travel INSURANCE In JANUARY!
Cycle Insurance
Why insure your bike with SportsCover Direct?
We have been providing sports insurance for over 20 years so we understand the importance of being fully insured. Whether you are a keen cyclist or simply use your bike to commute to work it is important to make sure that your bike is protected. Our cycle insurance will protect your bike whether you are commuting, training or competing. We can cover your bike and equipment in the UK or abroad.
With cycling becoming ever more popular, the number of bicycles in the UK is at its highest, unfortunately so are the number of thefts. It is often assumed that home contents or personal belongings insurance will cover the theft a bicycle. Quite often these types of polices have high excess levels, restrictions on the amount they will pay out and may even only provide cover if stolen from the home. Our cycle insurance policy has none of these pitfalls and has been designed specifically with cyclists in mind.
When taking out a cycle insurance policy with us, you can have peace of mind that you and your bike are protected.