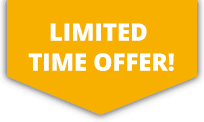 10% OFF ALL Sports Travel INSURANCE In JANUARY!
GET A QUICK QUOTE
Our Sports Accident Insurance is designed for taking part in bicycle polo in the UK.  This policy will cover participants should they sustain an accident or injury whilst taking part in sport.  Policy benefits include personal liability, broken bone cover, personal accident cover and income protection.
---
GET A QUICK QUOTE
For individuals travelling abroad to play bicycle polo, our Sports Travel Insurance offers benefits that include £10 million medical cover, personal liability, baggage and personal effects protection and delayed travel cover.
---
GET A QUICK QUOTE
Wanting to take part in bicycle polo abroad but your insurance won't cover it? Our Activity TopUp policy is designed for customers with existing travel insurance, who require additional cover for sport.  This policy will add cover for bicycle polo onto your travel insurance from another provider, giving you comprehensive protection.
---
Bicycle Polo Insurance
Bicycle Polo is a team game that has similarities to polo, except that instead of being on horses the players are on bicycles.
There are two forms of the game; traditional and hardcourt. There are variations between the two forms such as the number of players and the length of each match.
Bicycle Polo was invented in 1891 and there are now international championships every few years.
SportsCover Direct provides bicycle polo insurance to UK residents who wish to play the sport in their country of residence or abroad.