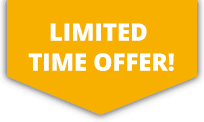 10% OFF ALL Sports Travel INSURANCE In JANUARY!
Badminton Club Insurance
SportsCover Direct's sister site www.protectivity.com provides badminton club insurance. We realise the need for competitive and flexible insurance for your badminton club and so offer a badminton club insurance tailored to the clubs requirements.
Get A Quote
Badminton clubs often use hired or rented facilities, local authorities or facility owners may request proof of insurance before a club can use those facilities. Public liability will cover a club or group for accidental bodily injury caused to third parties and also damage to third party property.
Badminton is game for singles and doubles. Points are won by hitting a shuttlecock over the net so it lands on the other side of the court before the opposition can return it.
Badminton is a fun way to keep fit, enjoyed by millions of people around the world with indoor and outdoor courts in almost every city and town. Since 1992 Badminton has been an Olympic sport with five events including men's and women's singles, doubles and mixed doubles.
Injuries rising from playing badminton are very rare and in most cases include minor injuries such as ankle or knee twists when landing. Overstretching of the arms whilst striking the shuttlecock is one of the most common injuries associated with the sport and can result in strains to the arm or shoulder muscles.
Badminton is classified as a group 1 risk sport, making it safer than most others. However it is still recommended that adequate insurance is taken out so that you can fully enjoy the sport.