£2 million of public liability cover
£4,000 worth of protection for your guns and equipment
Specialist assistance from our UK based sales team
What does your free cover include?
What's covered?
Public liability cover of £2 million
£4,000 worth of protection against damage, loss and theft of your gun & equipment
New for old cover as standard on all equipment up to 3-years-old
Protection whilst anywhere in Europe as standard
What's not covered?
Pest control
Professional shooters – those who earn more than 50% off their income through shooting activities
Cover for shooting or damage to equipment outside of Europe
Any illegal activity under local law (e.g bowhunting in the UK)
Frequently asked questions
Q1. What activities are covered?
The following eight shooting activities are covered under our shooting insurance policy: 
Driven Shooting

Rough Shooting

Wildballing

Target Shooting
Clay Pigeon Shooting

Black Powder Shooting

Archery

Paintballing
Q2. What guns and equipment are covered?
Any guns that are licensed and named under the Firearms Act, such as rifles, shotguns and air rifles, can be covered by our Sports Shooting Insurance policy.
We also offer cover for the following equipment:
Sights

Binoculars

Ammunition

Clothing

Trophies

 Any other accessories specifically designed and purchased for shooting
Your equipment is covered for loss or damage whilst on a shoot, and when securely stored on your or anyone else's premises.
Equipment less than three years old is covered on a New-for-Old basis, while anything older will be replaced on an indemnity basis.
Q3. Where am i covered to shoot?
Our Sports Shooting Insurance policy includes cover for shooting in the UK and Europe as standard.
We define Europe as countries within the European Economic Area plus Switzerland. The countries covered are:
Austria, Belgium, Bulgaria, Croatia, Cyprus, Czech Republic, Denmark, Estonia, Finland, France, Germany, Greece, Hungary, Iceland, Ireland, Italy, Latvia, Liechtenstein, Lithuania, Luxembourg, Malta, Netherlands, Norway, Poland, Portugal, Romania, Slovakia, Slovenia, Spain, Sweden and Switzerland.
Why choose us?
We make insurance easy. We pride ourselves on helping our customers get the right cover, quickly and easily at competitive prices.
Over the past 25 years we've covered thousands of people in their sports and leisure time. We're delighted to be named Feefo Gold Trusted Merchants 2018, thanks to the reviews from our many happy customers.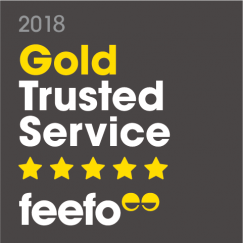 "The service and cover were very good indeed. The lady I spoke to was very helpful, indeed going beyond what one would expect."
"Good, well designed website that showed clearly what the insurance was for and what was covered. Excellent price too!"
"Unfortunately I had to make a claim last year but SportsCover Direct were so helpful with that and made the claims process a breeze."
Latest news and shooting tips

With the festive season fast approaching, it's time to get…

As with any sport, and driven game shooting or clay…

If you are heading to a clay pigeon shoot for…
Why do you need shooting insurance?
It's easy to assume that any firearms you own will be covered under your home insurance. However, in most cases your equipment will not be covered whilst out of the house and on a shoot. That's why taking out a specialist Shooting Insurance policy to protect your guns and other equipment against loss and damage is important.
SportsCover Direct's annual policy can not only provide you up to £50,000 cover for your equipment, but also protects you against costly third-party public liability claims. These could come about should you injure another person or injure their property whilst on a shoot.
Unlike many of the official shooting organisations, where an expensive joining fee includes insurance protection plus a number of other insignificant extras, our cover provides just the protection you need at a competitive price.
Contact us
Any other questions?
Call us on 01494 484800 between 9:00am and 5:30pm

Monday to Friday (excluding Bank Holidays).